March 4-6 of this year, brothers and sisters participated in an especially rewarding retreat. The beautiful weather and the scenery at the lake were especially inspiring, reminding us God's wondrous deeds; our whole-hearted worship and listening to messages from speakers allowed us to set ourselves aside and be close to God. Thanks are due to Alex, Jessie and all speakers and worship leaders.
The theme of this retreat was on "How to change" focusing on how difficulties and challenges in the world influence our faith. The real world resembles the scorching heat. The so-called good or bad things are all possibly trials to us by God. We ought to fix our eyes on the cross, discerning God's will in all things and walking in the path that would lead to sanctification. In addition, Elder Yeh shared with us on "the Basics of Spiritual Leadership", focusing on the "qualities and marks of leadership in the Lord" (part 1). Jessie on the other hand shared on the topic of "love and marriage." These topics made us realize the differences in leadership, love and marriage depicted in the Bible versus that by the world.
Extracurricular activities were equally enjoyable. These included a tour to the neighboring magnificent special purpose garden, gazing stars in the night sky, watching sunrise in the morning, playing riddle games, etc. Nearly everyone participated in serving one another during the retreat. We want to especially thank Liu Kai, Tuo Yuan and Fan Jing for cooking delicious meals! Thanks are also due to those who did the cleaning. May God bless our loving hearts! Pictures of the retreat are shown below.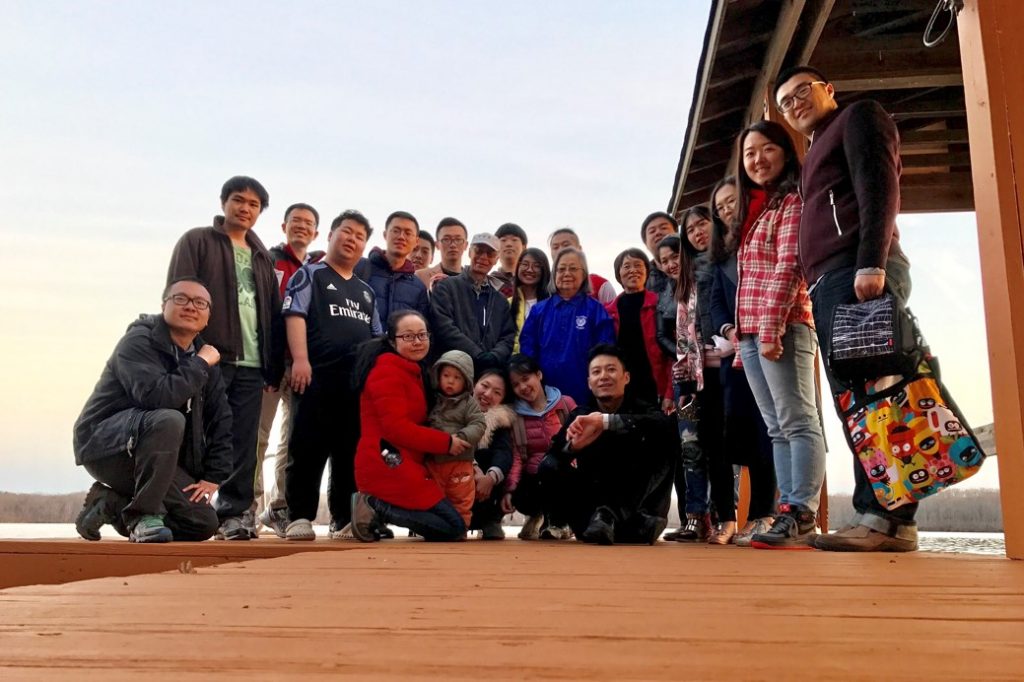 團體照 / Group Picture